My daughter was born with a massive amount of silky hair. I imagined all the bows, ribbons, barrettes and decorations I could bestowe upon her tresses. Ahhh, I love having a girl.
But then all her hair fell out before she was a month old. I never got the chance to use so much as a headband.
Until today!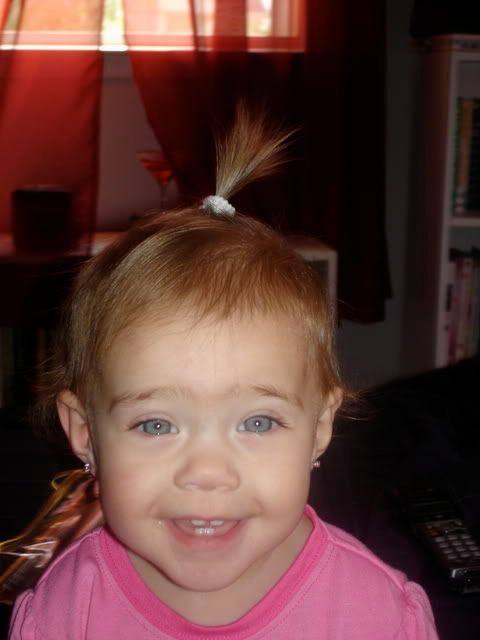 "Um, mom. For real. This palmtree-looking-thing on my head has GOT to go. It's like, so 1987"